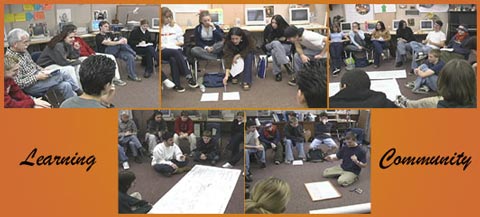 A Balanced Approach to the Study of the Whole Person
Body - Emotions - Intellect - Society - Environment - Spirit

For further information, please contact:
Gary Bacon, Ph.D.
The Learning Community
was implemented as a school-within-a-school
at Los Altos High School, in Los Altos, California, March 1972.
It closed after thirty successful years on June 14, 2002.
We have place three student-produced videos below so we can more effectively share our story with you.
"True morality consists, not in following the beaten track, but in finding out the true path for ourselves and in fearlessly following it." -- Gandhi